A Unique Gift For Valentines Day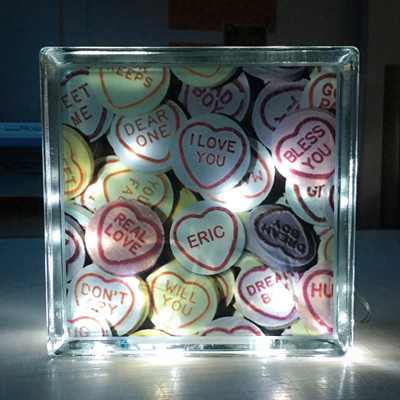 Saturday, January 19, 2019
Have you been looking for something different for your loved one this up and coming Valentines day? Look no further as we think we have just the thing!

Have you seen our unique glass block decorations? We've been selling them locally around Selsey at craft fair's for the past five years, and following on from our Christmas collection, our Valentines gift range is now online for you to browse and purchase, you can take a look at the selection HERE.
Each design is mounted to the front of a satin finish glass block and filled with battery operated LED lights in a colour of your choice. The result is a unique illuminated decoration for your home.
We've a selection of designs to choose from, If you're looking for something personalised, we will create you a bespoke block designed to your requirements. These customised designs can include messages, quotes, lyrics and even your photographs.
Get in touch today if you have a block idea for your Valentine, I'm sure we can help!