From Pig Shed To PT Studio!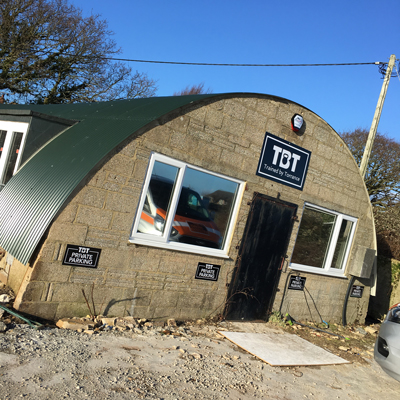 Friday, February 08, 2019
Trained By Torrance, a Sidlesham-based 1:1 & small group personal trainer has transformed a former pig shed into a private personal training studio, which needed some signage!
Owner, Charlotte got in touch about some new signs for her recently completed studio. With our unit only being a short drive away we headed over for a chat about what was required. Charlotte was looking for some building signage and a road side sign, all branded using her company logo.
The signage designs were all created with Charlotte's current branding in mind. Keeping a black background to the signs with white lettering and logo, tied in with company branded clothing, creating a recognisable image for existing customers.
The final signage install included aluminium composite boards fitted with glossy printed graphics, fixed flush to the wall and finished with coloured screw caps. We also supplied and installed a double sided road sign, made from solid aluminium, with a gloss laminated vinyl print applied.
In addition to the external signage we fitted a mirror finish window tint to the studio windows. Whilst reducing the suns glare into the studio, the film also allows a clear view out of the window and creates a mirror reflection when viewing from the outside.
If your business could do with a complete signage refresh or simply a few additions give us a call, or pop into our unit in Sidlesham, we'd love to help!