Etched Graphics For Knight Fencing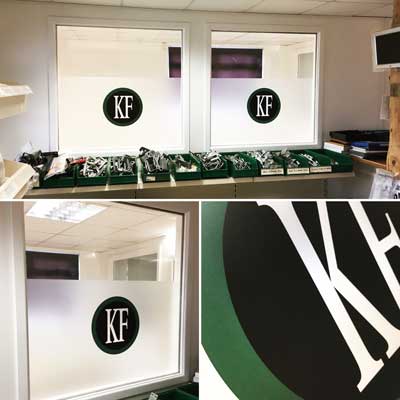 Friday, February 02, 2018
A touch of branding and some privacy using printed etched vinyl.
One of the first emails in at the start of this year was from Danny Knight, owner of Knight Fencing, looking to add a privacy film to some office windows at their Selsey branch.
After a trip to measure up the windows, we suggested printed etched vinyl installed across two thirds of the glass would be the best solution. The etched vinyl ensures privacy whilst still allowing light to pass through. With the windows looking out to the sales counter, the printed logos add a professional finishing touch.
We applied a matt finish over laminate to the etched vinyl, protecting the ink, meaning no chance of scratches when cleaning the film.