Covid-19 Update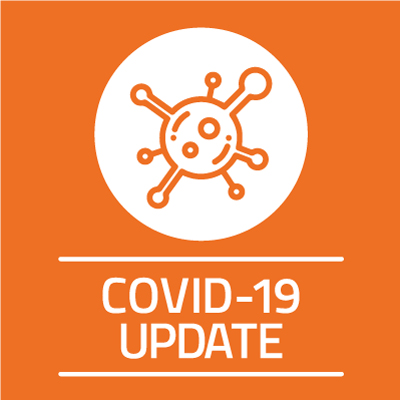 Monday, May 11, 2020
We have been closely monitoring all updates and advice from the Government. As of today we are pressing play at Ginger Signs & Graphics and resuming business as normal (or as normal as possible in the current climate).

We are taking a number of precautionary measures to ensure the health and safety of our customers and employees, whilst following the Government guide lines on Social Distancing.
- If you have any requirements for signage, graphics or print please contact us via phone, e-mail or social media. DO NOT come to our office with out prior arrangement.
- We will be assessing each job to ensure that we are able to meet the guide lines for safety of our manufacturing and fitting teams.
- Our office is only open for manufacturing our products and for customers to collect goods, but, please DO NOT come to our office without prior arrangement.
- If you have an appointment to visit our office please follow the procedures that are in place, these will be very clear and visible.
- Please be patient when trying to contact us as it may take us longer to get back to you in the current situation.
If you have any questions, please contact us over phone on 01243 641768 or 07967 638316 email, info@gingersigns.co.uk or via Facebook, Instagram or Twitter.
Thursday, April 30th 2020
As we come to the end of 6 weeks in lockdown, the situation is still pretty much the same, and like many other small businesses we are wondering when and how we will come out of this.
We are currently looking at how and when we can start producing again, but before this can happen there is a list of things we need to achieve.
1. Work within the governments guidelines.
2. Assure the safety of staff and customers.
3. Implementing social distancing at our work unit.
4, Introducing contactless ways of working and communicating with clients.
We also need to know what demand there is and for what products, so we can make sure we can achieve them within the above. If you have any requirements for signage or printing please contact us via email at info@gingersigns.co.uk and we will get back to you with when we are able to achieve this.
Wednesday, April 9th 2020
Only 2 weeks in to the Covid-19 temporary shut down and yes I know it seems like forever already!
Firstly Ginger Signs would like to thank all of the NHS 🌈 & key workers for all the vital work they are doing in protecting, serving and keeping the country moving and safe.
Secondly thanks to all the non-essential business like us who have taken the difficult but correct decision to temporary shut down. We are all doing the right thing, to STAY HOME, PROTECT THE NHS, SAVE LIVES.
Lastly thanks to all of our customers for being patient and understanding. I know how frustrating it is that we can't produce any of our products at the moment. I just ask you all to remember "STAY HOME, PROTECT THE NHS, SAVE LIVES".
Thank you for your continuous support and loyalty, this is something all small local business will be relying on when we get though this.
Take Care, Stay Safe.
Tuesday, March 24th 2020
Following the guidance announced by the government on the 23rd March we will be closing Ginger Signs & Graphics with immediate effect until further notice. This decision has not been taken lightly, however our highest priority is the safety and wellbeing of our staff, customers and local businesses in which we work with on a daily basis. We apologise for any inconvenience that this will cause, please be assured, we will be available via phone, email and across all of our social media pages throughout this shut down.
We will continue to update our social media pages with photos of old work and spread some positivity wherever we can!
We at Ginger Signs thank all of our customers for their continuous support during these turbulent times, take care, stay safe, we look forward to working with you all again. See you on the other side!