Personalised Selfie Frames For Christmas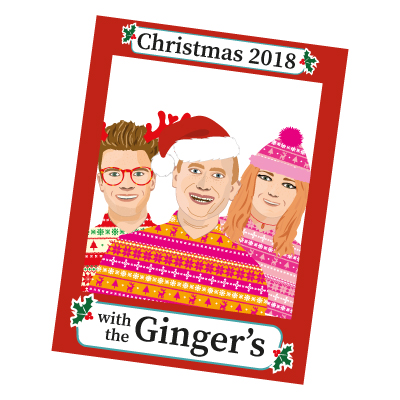 Saturday, December 08, 2018
Why not add a sprinkle of festive fun to your parties this Christmas with some personalised Selfie Frames!
Becoming more and more popular, our customisable selfie frames are a great way to capture memories with your family and friends throughout this wonderful time of year.
All frames are printed onto a matt finish vinyl and mounted to either a foam PVC or correx board, you can read more about the spec of our frames HERE.
Any of the selfie frame designs you see on our site can be customised to your requirements, and as we like to say, "You name it, we'll frame it", we will also create you a bespoke design that's exactly what you're looking for.