Christmas Is Here! Again!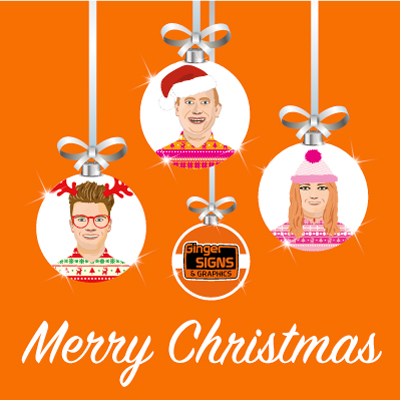 Friday, December 21, 2018
Who else can't believe it's this time of year again?
Its been a busy year here at Ginger Signs and we are looking forward to a short break over the Christmas period. We would like to thank our customers, new and old for a great year and wish you all a very Merry Christmas and a Happy New Year!
We will be back open on Wednesday 2nd January, well rested and ready to dive back into work!
See you in 2019!