2018's Christmas Collection Of Glass Déco Blocks, Launch!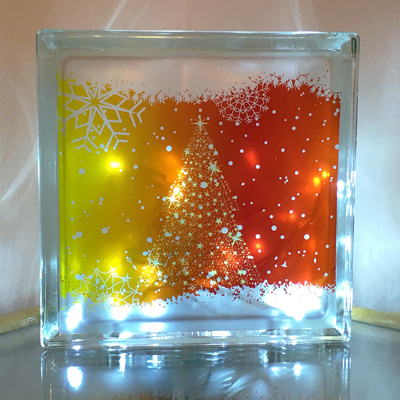 Monday, November 26, 2018
Its that time of year again! Mince Pies flying off the shelves, tins of Quality Street patiently waiting to be opened and our 2018 Christmas Collection of Glass Déco Blocks stocked and ready for you to purchase!
Have you seen our unique glass block decorations? We've been selling them locally around Selsey at craft fair's for the past four years, and this year we are really excited to have new designs and old favourites available for purchase on our new website. If you haven't seen them, then you can take a look and browse the collection HERE.
Each design is mounted to the front of a satin finish glass block and filled with battery operated LED lights in a colour of your choice. The result is a unique illuminated decoration for your home this Christmas.
We've plenty of designs to choose from to suit everyones Christmas décor tastes. We have designs for the minimalist like our 'Winter Deer' design, our 'Nativity' block will appeal to the traditionalists out there and our take on Santas 'Reindeer' seems to make everyone crack a smile!
If you're looking for something personalised, we will create you a bespoke block designed to your requirements, meaning everyone can have a déco block glowing in their home this festive season.