About
On the 9th March 2006, XL Graphics Ltd was created by its founding partners Les Hilton and Phil White.

With both Les and Phil coming from different signage and design backgrounds they were able to offer a wide variety of design, sign, and print services to their customers.
The business was based at Trident Business Park in Selsey until 2011 when it moved to Enborne Business Park in Sidlesham.
With this move came a lot more space and the ability to sign write vehicles inside. We also gained space for a showroom and office.
In 2014 Phil decided to retire from the signage game and Les Hilton became the full owner.
Following the departure of Phil and with the company's 10th anniversary approaching Les felt it was time for a change.
The company went through a series of internal and external reviews, which lead to the rebranding in 2015 to Ginger Signs & Graphics. Why Ginger Signs? Well, take a look at our orange branding and the colour of Les' hair!
Following the rebrand Les and his passionate team continue to deliver the quality work and service they are known for.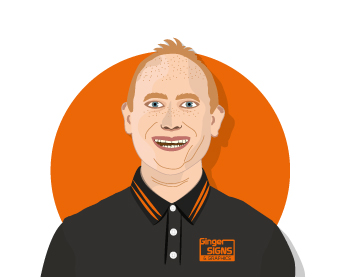 Les Hilton
Years In Industry27
Tea Making Skill6
Tea Consumption10
Freckle Count60
Genuine GingerY
Sunscreen Factor Req.99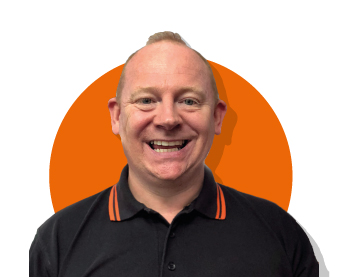 Les Hilton
Director
Les's career in design started in 1992 when the company he worked for decided to build a brand new computer system to work on a new thing called Microsoft Windows.
His role was to design what the front end would look like. It quickly became very clear that Les had a flair for both function and graphic design, his role grew and grew to the point that he ended up heading the Application Development Team.
Having spent many years designing everything from computer applications to flyers gaining knowledge in Computer Design, Print Design and Design application he decided to start his own Design Agency called Hilton Designs.
After a few years Les meet Phil and over a drink (ok a lot of drinks) one Christmas they decided that all the knowledge that Les had in Design especially the print side of things, would fit perfectly with Phil's knowledge of sign writing. Spring the Birth of XL Graphics in 2006.
When not working you can find Les on the stage.
Well known in local amateur circles you will find him in many shows and pantomimes.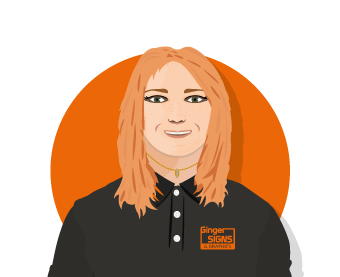 Fiona Hilton
Years In Industry4
Tea Making Skill8
Tea Consumption3
Freckle Count40
Genuine GingerN
Sunscreen Factor Req.30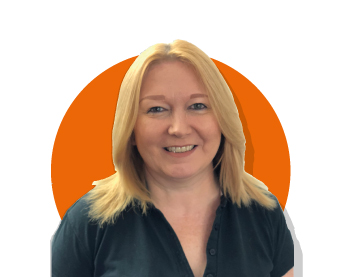 Fiona Hilton
Accounts
Fiona joined the company in 2014
Fiona mainly works on a Friday and does invoicing and more importantly, chases the money due. (trust me don't upset her......)
When Fiona is not working you will find her on stage with Les as this is one of her pass times.